Video game reviews

F1 2013
PC, PS3 and Xbox 360

I really don't like F1 racing. I don't like the cars, I don't like the drivers, I don't like the tracks and I certainly don't like playing video games based around the sport so I apologise for this footage that won't show the game being played in a very good way. If my insurance p...
Watch
Offers
GoDaddy

Gamesweasel is brought to you in association with Godaddy, use a
Godaddy.com renewal code valid 2013
to save you money on web domain names and web site services at Godaddy.com.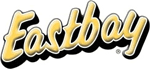 Eastbay
To save money when ordering sports products at
EastBay.com
use an
EastBay discount coupon valid 2013
.