Zelda
Posted on 2011-03-18
Tagged with:
Nintendo's Zelda Ocarina of Time has been regarded as probably the greatest game of all time since it's release in 1998 on the N64. Here we are thirteen years later and finally we are getting a true re-release of the game with updated graphics, sound and features. Best of all we'll finally be able to experience one of the best Three Dimensional games in real eye popping 3D.
Nintendo 3DS owners are going to get a lot more for their money if they buy Ocarina of Time for the 3DS. The game not only features the N64 original and the Master Quest for the Nintendo 3DS but some other added goodies. Nintendo's Satoru Iwata is quoted as saying the game will be "crammed with interesting things". The Legend of Zelda 3D release date in the US is June 19th 2011 and Europe June 17th 2011.
Buy Ocarina of Time 3DS now
New: Buy Ocarina of Time 3DS from Amazon.com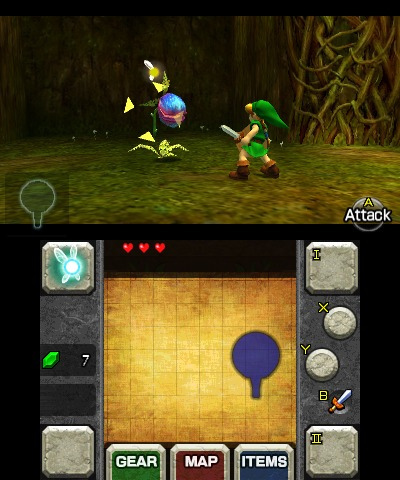 Related: The Legend of Zelda: Phantom Hourglass review, List of Nintendo 3DS games