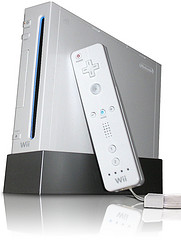 It's true that Nintendo have focused more on the casual gamer and families this console generation; however behind the scenes there is a strong core focus to be found. Many Xbox 360 and PlayStation 3 owners scoff at Nintendo Wii because all they see are TV commercials of the casual games they find so offensive, yet there are plenty of Wii adults only games available. You can now buy a Nintendo Wii for a hardcore video game player this Christmas holiday and still provide them the sort of games they'd want. Searching the web for the best Wii deals gets you more of a dedicated gaming device than the Xbox 360 or PS3 for under $200 because it isn't loaded down with any multimedia or media extending capabilities. It's about games and games only.
Top 10 best Wii games for adults
Here are some of the favourite hardcore games for the Wii available from Amazon.com right now. With other core titles such as Metroid Other M, Red Steel 2 and The Grinder coming out in 2010 at the same time Sony and Microsoft are releasing their own casual motion sensing devices. As it's looking the Wii could be the system of choice for hardcore gamers in 2010, here are a rundown of some of the top 10 best wii games for adults:
Madworld is one of the most over the top and gory Wii adults only games of all time. You just know that the Wii boys will love slicing people up with chainsaws and watching blood splatter everywhere - you can find out what we thought of the ultimate Wii hardcore game in our Madworld review where we gave it an excellent 8 out of 10.
House of the Dead Overkill is an adult wii game from Sega which recently broke the world record for the amount of cuss words in a video game. Combine this with zombies, blood, gore and sexual references and this is a Wii title to make any hardcore Wii gamer take note. We played this back in February 09 and gave it an almost perfect 9 out of 10 - watch our House of the Dead Overkill review and see why.
Resident Evil comes to Wii once more in the Darkside Chronicles. Another light gun esque game which uses the Wii Remote's infra-red capabilities to brind the arcade feel to your home TV. Play though scenes you know and scenes you don't from previous Resident Evil games and find out what happened between the parts of the story you already know.
The Conduit is the Wii's most popular first person shooter. It's full of Aliens, Science Fiction and guns. It also features some of the best graphics on Wii and a brilliant online battle mode - head to our review of The Conduit to see exactly why we gave it an impressive 7 out of 10.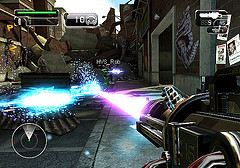 Madden NFL 10 is just the ticket for Football fans who want to score touchdowns without having to join a college team. A perfect game for boys who want to be men, and men who want to be real men - read our full review of Madden NFL 10 where we gave it a very good 7 out of 10.
Dead Space Extraction was a hit on PS3 and Xbox 360 and this exclusive prequel brings the horror to Wii in this classy on rails arcade style shooter. We recently got our hands on the game and couldn't put it down, see our Dead Space Extraction review for the Wii where we awarded it an outstanding 8 out of 10.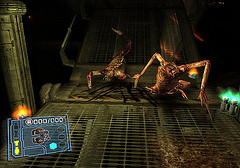 We also recommend the Wii Sports Resort Special Edition - the fantastic sequel to the original Wii Sports title which comes with a new twist. This time you can become even more immersed in the experience because it comes bundled free with two Wii Motion Plus units which provide a more lifelike motion control experience and can be used on other compatible titles. It may seem casual at first but dedicated players will find many secrets and appreciate many core mechanics to be found.
Hardcore Wii gaming accessories
Hardcore Wii gamers will also love some of the accessories on the market that don't try to emulate tennis rackets and golf clubs but instead enhance their gaming experience.
The Quad Remote Charge Station takes away all the hassle of battery changing because it comes with 4 battery packs that will give hours of playtime. Save money on batteries with this useful and cool looking base station that will charge your Wii Remotes with no hassle, built in LED indicators show when charging is taking place.
The Wii Classic Controller is compatible for certain games that aren't quite suited to motion sensing and those purchased via the Wii's Virtual Console online download service. Also Wii hardcore games such as Super Smash Bros Brawl support the classic controller for the best gameplay.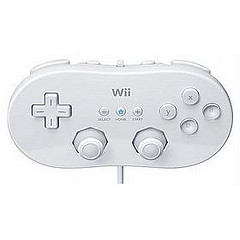 A Wii Zapper is a great way to emulate that crossbow / shotgun feel on Wii and it comes with a free Zelda themed Links Crossbow training game. It's perfect for titles such as Resident Evil, House of the Dead and Dead Space on Wii.
Owners of Guitar Hero and Rock Band will appreciate the Dual Guitar Holder which keeps those guitar accessories stored neatly in the living room or bedroom. See our recent run-down of Wii guitar accessories for more ideas of what to get fans of Rock Band and Guitar Hero for Christmas.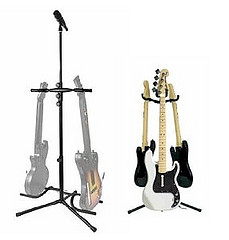 We found the official Wii lens cleaner is the best option to fix problem Wii discs when we did a recent rundown of Wii lens cleaning kits - the Wii hardcore game Super Smash Bros Brawl was known to cause problems when playing with certain Wii consoles due to it's intense disc activity.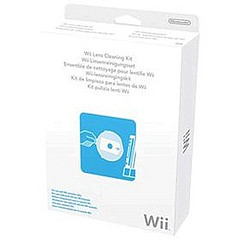 A Wii HD Link Component Cable will allow up to full 480p visuals to those with an HD television set, great for LCD and Plasma screen gamers who want to get the very best visuals the Nintendo Wii can display.