Bioshock
Posted on 2010-02-08
Tagged with:
Can you believe that we have less than a day to wait until the Bioshock 2 release date? I really enjoyed playing through the original Bioshock game; the unique underwater setting with a 1950's theme and totally twisting storyline made it my highlight of 2007. The sequel promises tons more action with more gene splicing action and even an online multiplayer mode to enjoy weeks after the single player campaign has been played through.
Our advice is that Bioshock 2 for the Xbox 360, PC and Playstation 3 is a must buy title when it comes out on the 9th February 2010.
Buy Bioshock 2 now
New: Buy Bioshock 2 from Amazon.com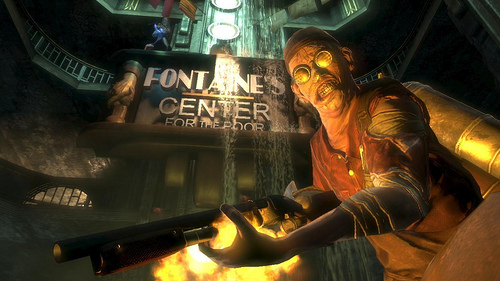 Related: Bioshock, Bioshock the Movie