GTA Vice City is making a comeback in the form of a 10th Anniversary Edition for iOS and Android devices. Seen by some, including myself, as the best of the bunch, Rockstar will also be releasing more content to celebrate the game including some unseen artwork and a brand new trailer which highlights some of the more iconic moments from the game. I for one remember that very tricky remote control helicopter mission!
Buy GTA Vice City now
New: Buy GTA Vice City from Amazon.com
Offers: Head over to our offers page as we've got some special offers on cheap .com domain names from Godaddy.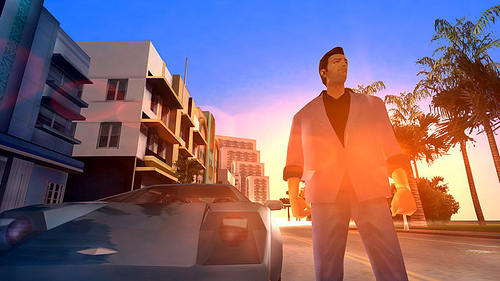 Related: Get GTA Vice City free, GTA Vice City