Skyrim
Posted on 2012-11-09
Tagged with:
Bethesda have just released this Skyrim trailer for the Dragonborn Skyrim">DLC for Skyrim. The trailer shows off some new locations for you to visit, new enemies for you to fight, reveals another Dragonborn before your good self and some dragon-riding action. Sounds like a normal Saturday night for me. The DLC is available on Xbox LIVE from 4th December for 1600 Microsoft Points.
Buy Skyrim now
New: Buy Skyrim from Amazon.com
Offers: To save you money the next time you web hosting use our Godaddy $5.99 domain name coupons over on our offers page.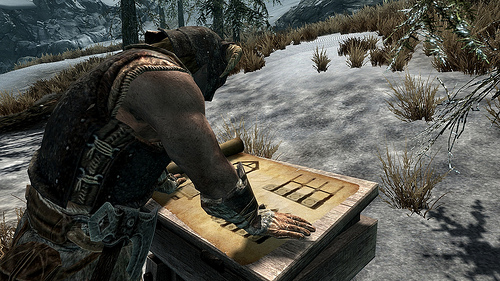 Related: DLC for Skyrim, Skyrim