FIFA
Posted on 2012-05-17
Tagged with:
EA Sports have announced the latest set of features to grace FIFA 13. All-new attacking intelligence is the buzz word this time around with attackers able to make curved runs to beat the off-side trap, pull defenders out of position and better position themselves for new attacking possibilities. The Player Impact Engine's also being tweaked so hopefully players won't hump each other on the floor any more. Along with other offline and online tweaks the game will be available at the start of the new season this September 2013.
Buy FIFA 13 now
New: Buy FIFA 13 from Amazon.com
Offers: Use our Godaddy promo codes to save money on hosting and web domains.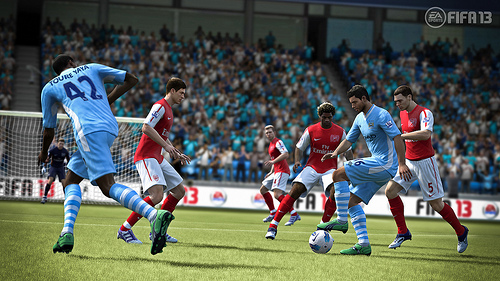 Related: FIFA, FIFA 12 review